So, I'm reading Theology for the Community of God
 by Stanley Grenz in preparation for a sermon I'm giving on Trinity Sunday.  Before I get into the thick of it let me tell you, this is a fine book.  His understanding of the Trinity is very well done.  In fact, I'll use a good portion of what he writes as a basis for my sermon.  
BUT, I came to the following section and I had some questions. I have some uneasiness in the way he makes the jump from love to wrath.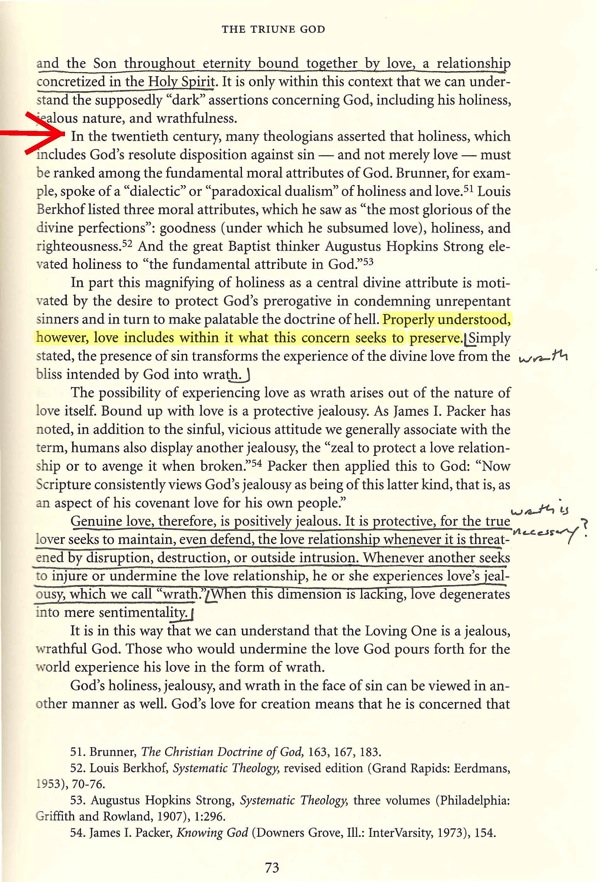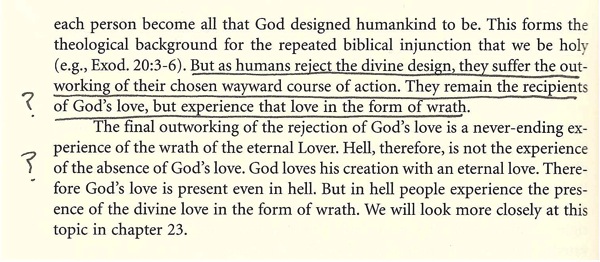 What do you think about this section in general?
I agree with the highlighted portion of the above, but I am not sure that it necessitates "wrath" as Grenz states. What do you think? 
Grenz writes,"Simply stated, the presence of sin transforms the experience of the divine love from the bliss intended by God into wrath."  This seems like a leap to me, what do you think about it?
Is his definition of "wrath" as "love's jealousy" accurate, fair, your understanding?
Thanks for your help people.
-jpserrano