In addition to learning about the culture and history of El Salvador, we will be building 2 houses.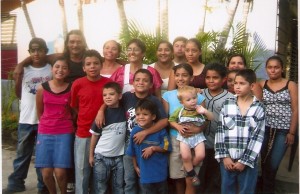 The first is for Maria Trinidad. Both her husband and oldest son were killed in El Salvador's Civil War. She is an amazing women who endured torture for 9 months and has since committed her life to helping others. She serves as the Director for the Hope House Homeless Shelter which reaches out and feeds over 100 children and families a day. She also serves as the Director of the National Lutheran Church's Concordia Guest House. Maria has always prioritized building up ministries more than building a home.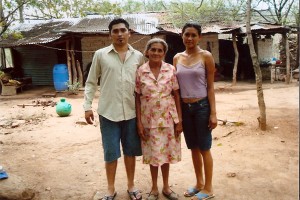 The second house is for Maria Elena Pineda. She is a mother of 5, however 4 of her children were killed in the war. She gathered her 4 orphaned grandchildren and her youngest son and fled to refugee camps. A lutheran Pastor, Jamie Dubon, reached out to her and helped her get aluminum sheeting to to build a shack. by God's grace we are going to give her a cinderblock home.
I am very excited as we draw near to leaving for our trip. In 48 hours we will be in the sky on our way to El Salvador. I am praying that God will allow us to see his presence. I hope this will be a life altering experience, things have been pretty steady, I hope this will change that.
God Keep Us Safe.
-jps